Image

Effective Mosquito Control in Venice, FL
Mosquito Control in Greater Venice, FL
Mosquitoes are known vectors for diseases such as West Nile virus, Zika virus, and dengue fever. Protect your family and pets from these threats by opting for our expert mosquito control services. Our team of experienced exterminators at Venice Pest Control will create a custom treatment plan using the best mosquito removal products to ensure you get the protection you want.
When collaborating with us for mosquito control we will: 
Conduct a comprehensive mosquito inspection of your property to assess the infestation's scope.
Customize our strategy based on the results of our inspection.
Provide solutions for both existing mosquito infestations and preventive measures.
Focus on both adult mosquitos and their larvae, ensuring comprehensive and long-lasting protection.
Utilize a combination of methods, such as fogging, insect growth regulators, and INZECTO traps.
Ensure effective and efficient management for mosquito-free living all season long.
Treatments Customized to Your Home
As a trusted local company, we understand the unique challenges of mosquito control in Florida. Our team is well-versed in the specific needs of Florida residents and can provide tailored solutions. With 49 years in the pest control industry, our exterminators have honed their skills and knowledge. You can trust that our team has the expertise to tackle any mosquito problem and deliver effective results. Call our team of experienced mosquito exterminators at Venice Pest Control today!
Contact Our Team To Get Started
Family-Friendly Treatments
Your family's safety is our top priority. Our treatments are specifically designed to be both effective and safe for your loved ones, including children and pets. Say goodbye to pesky mosquitos without putting your family at risk.
100% Satisfaction Guarantee
We stand behind the quality of our work. If you're not completely satisfied with our mosquito control service, we'll re-treat your property at no additional cost. We strive for excellence in every aspect of our business and want you to be happy with the results.
Image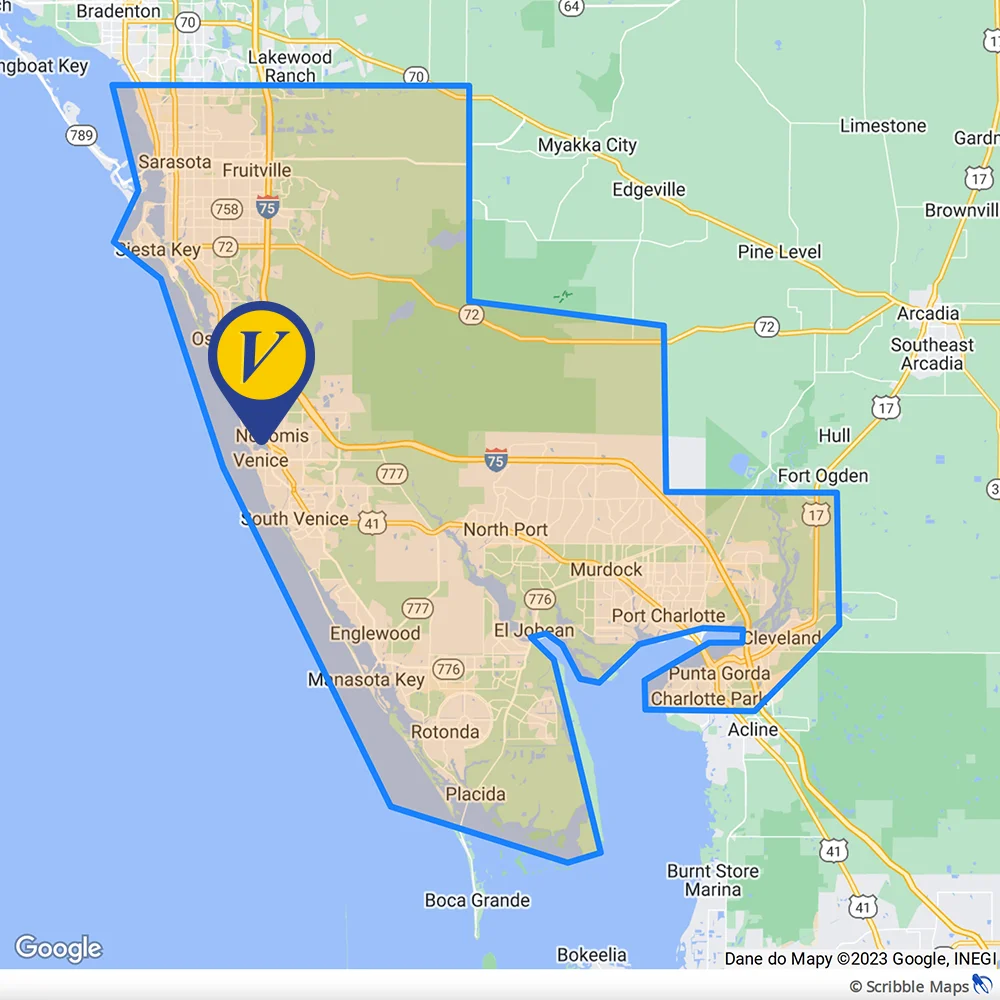 Areas We Service in Greater Venice
As a locally-owned business, we couldn't imagine working anywhere else. We love the communities we serve and value all the relationships we've made over the years. We can't wait to work with you—take a look at our service area to get started.