Image

Trust the Experts with 50+ Years of Local Experience
Local Pest Control Treatments
It's easy for pests to sneak into your home underneath weatherstripping, through cracks in the foundation, or around unsealed utility lines. While it's easy for them to come in, it's much more difficult to get rid of pests—especially if you try to do it on your own. For stress-free services that really work, trust Venice Pest Control! 
Our exterminators will protect your home from a variety of common household pests including:
Ants

Cockroaches

Silverfish

Earwigs

Millipedes

Spiders

Beetles

And more!
Treatments Customized to Your Home
You deserve a pest-free space that you can relax in, and we're dedicated to making it happen. Our pest control is effective, safe, and tailored to your property's unique needs. We start each visit by looking for entry points, identifying what pests are present, and listening to your concerns. This helps us understand what's going on so we can give you the exceptional service you deserve!
When you partner with us for pest control, we will:
Inspect your home inside and out for signs of pests.

Create a custom treatment plan based on our inspection findings.

Eliminate infestations using safe and proven methods.

Remove spider webs and wasp nests from the exterior.

Schedule recurring visits to keep your home protected, as desired.
Flexible Application Schedules
To ensure that everyone gets the protection they need, we offer:
One-time treatments

Bi-monthly treatments

Quarterly treatments
We treat residential homes, including manufactured homes, as well as commercial properties—including multi-unit properties, full condo associations, and businesses, such as restaurants, shops, and offices.
Contact Our Team To Get Started!
Pest Experts Since 1974
Choosing the right pest control company has never been easier! At Venice Pest Control, we've been helping our neighbors get rid of unwanted insects since 1974. That means we've seen it all, from ants in the kitchen to silverfish in the bathroom and everything in between. You can trust our experts to get rid of pests in no time and help keep your family safe.
Local Exterminators for Local Pests
As a locally-owned business, we're dedicated to helping our neighbors achieve pest-free homes. To get the job done, we only hire the best of the best. Our technicians are fully-trained, courteous, and always willing to help. We're also Florida locals, so we have first-hand experience with whatever pest problem you currently have.
Image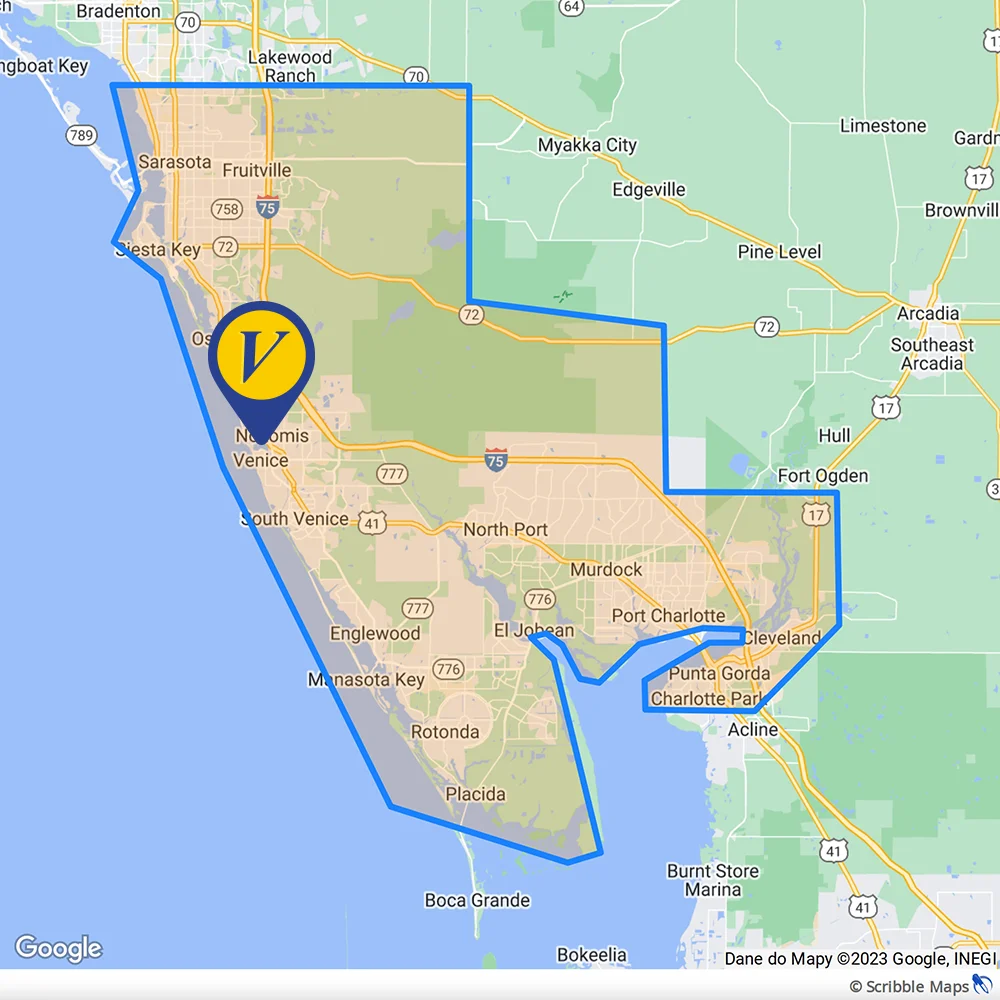 Areas We Service in Greater Venice
As a locally-owned business, we couldn't imagine working anywhere else. We love the communities we serve and value all the relationships we've made over the years. We can't wait to work with you—take a look at our service area to get started.